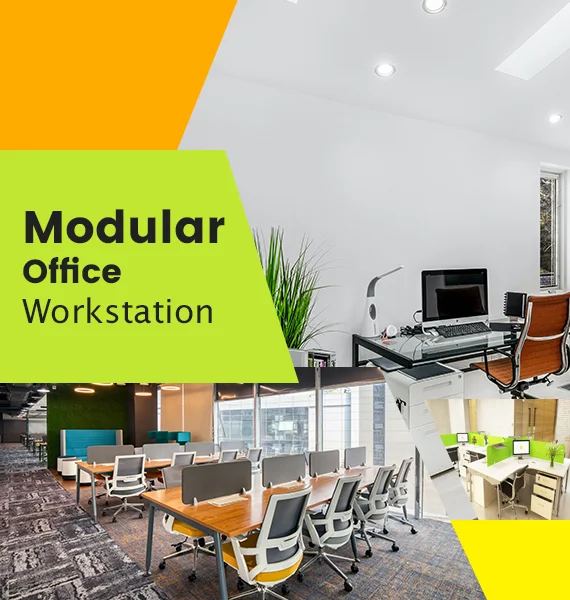 About Us
Modular Workstation in Chennai
Modular Workstation are the leading manufacturers of Modular workstation in chennai, Office Modular Workstation in Chennai, Office Chairs in chennai, modular office furniture in Chennai, L station office workstation, meeting tables, conference tables, office benching system, office linear workstation and famous for office interior designing in Chennai.
Modular Workstation established in the year of 2014 which is prominent as the best Office Interiors Designers in Chennai who manufactures, supplies, and delivers the fine products of office interiors with the best quality materials. Our interior designing and manufacturing company is a sole proprietorship solution which gives the best solution and furniture to the required customers at a low competitive price. We are the leading manufacturers of Office Furniture, Office Workstation, Modular Kitchen, BPO Customization, etc. making shipment within the stipulated time frame, we enable the best product with niche in the industry also in offering the services of Office Interior Design Services.
Our office interior designers are expert and bringing up creative designs with unique formations to have the best look of our interiors and furniture items. Since, our service providers and manufacturers are widely effective and efficient in getting rig of quality approved products which are offered with us. Beside those things, our company offers well-professional and qualified engineers to move the best interior designs as our quality products have become the first choice of our patrons. It is finely produced with large capacity, customized oriented approach, and experienced R & D department, in order to make their dream of designs innovative and creative.
50

+ Office Workstation
Sold
READ MORE
Vision:
Our well-strong and equipped management of skilled professionals are facilitated here to bring up the modern designs and workstation as an incredible combination for production. Apart from those, our industry enables us to meet the requirements of our valued clients.
Mission:
Our main goal is to achieve an innovative development of sale and service with an excellent quality of modular office and furniture system by using it with the latest manufacturing method of the best technology available in our company thus to give a finite solution for all the needs and desires of the customers.
WORK PROCESS
How Our Work Process
01
Receive Project
Our expert and adept Interior Designers are here to receive the project and make your dreams satisfied with good-looking designs.
02
Planning Module
Professional team of planning engineers perform their best to give the finite design of the office interiors and workstations widely.
03
Creative Design
Our Modular Workstation Company are prominent in creating innovative and unique designs as per the needs and requirements of the clients with warm welcoming of their vision.
04
Start Work
After the planning, our team starts the work of designing the interiors with high-quality materials in order to give them the best design.
modular workstation in chennai | modular workstation manufacturers in chennai | Modular Office Furniture Services in chennai | modular office workstation in chennai | modular office workstation manufacturers in chennai